A report from McKinsey states that artificial intelligence (AI) will radically change the way companies do business. – But we can only succeed with a project if we have a modern data layer, that's why we have partnered with Sesam, says Anoop Sharma in Cognizant.
The report "How artificial intelligence will transform Nordic businesses" is based on surveys among 400 Nordic companies in 19 different industries. It points to the fact that artificial intelligence can determine who will be the winners and losers in the years to come. The potential in the Nordic countries is enormous, according to the consulting firm.
Anoop Sharma heads up Cognizant's AI and analytics practice in the Nordics, and states that although most companies in the Nordics are well on their way to modernizing their IT solutions, few companies have industrialized AI solutions. The potential for artificial intelligence is immense, but Sharma believes it requires that you are able to "tame the data" first.
Does not utilize the potential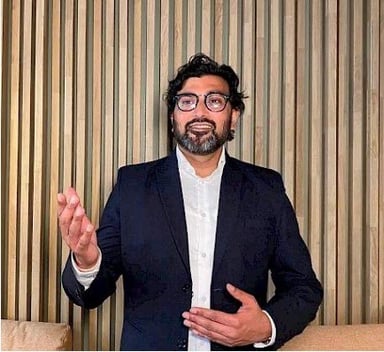 - AI makes it possible to process, see patterns and gain business value from huge amounts of data. But when we talk to our customers, we see that data is still in silos, they are distributed in many different places and there is a lot of data that comes from legacy systems. It is so-called dark data that exists in old solutions, but where the potential is not utilized, Sharma says.
According to McKinsey's report, artificial intelligence can not only be used to automate work tasks, but also provide far more comprehensive and detailed insights than what humans can achieve alone.
– This allows for predictive maintenance, better production planning, better analysis across supply chains, and so on. Artificial intelligence can also be used to understand the needs of end users and give insights that allow you to provide better service to customers.
– We need a modern data layer
Sharma explains that they wish to spend as much time as possible on solving customer's challenges and use artificial intelligence to give customers greater insight into their data. He believes the partnership with Sesam enables Cognizant to work more on innovation and what they are best at: Using AI to solve complex business problems.
– We can only succeed with a project if we have a modern data layer. Sesam is a powerful component that accelerates digital transformation projects for our customers, and which to a greater extent allows us to focus on what we want to be the result. A transformation project can take 2-3 years. With Sesam, we can reduce that time quite significantly, Sharma concludes.
Want to know more about how Sesam can help you build data-driven solutions for your customers?